Fiat
A fun time-lapse video for gearheads, as the lovely Giovanna Parascandolo takes a fully disassembled engine from a 1967 Fiat 500 F and reassembles it. She says it took her about two full days to complete the task, but it's been digested down to just under 4 minutes.
LEGO Ideas members saabfan and gabriele.zannotti's proposal for a LEGO set based on the 1968 Fiat 500 L. The scale model of the vintage Italian beetle is made of 1,157 pieces with lots of moving parts. It even has an Abarth 595 variant.
Abarth pours its crazy sauce on the Miata-based FIAT 124 Spider. It packs a 170hp turbo 4, chassis reinforcements, a limited-slip diff, Brembo brakes, Bilstein dampers, an awesome exhaust note, and an anti-glare black hood, all without losing its 50/50 weight balance.
Sharing its bones with the Mazda MX-5 Miata, the 124 Spyder pays homage to FIAT's roadster heritage. The Miata drives great, and FIAT's styling looks great, so we have no complaints here. An added bonus: its 1.4L turbo 4 makes 24% more torque than Mazda's engine.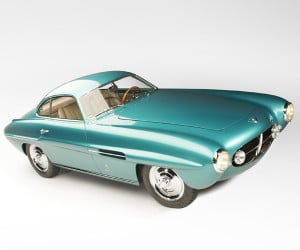 The 8V is a unicorn among Fiat's mass-market wares: a touring sports car with a 110bhp 2L V8 engine. But the 8V Supersonic is even rarer. Out of the 114 8Vs, only 15 were blessed with the Ghia body designed by Giovanni Savonuzzi.
Oemmedi Meccanica's custom Fiat 500 may look like a life-size toy car, but this little bug has the heart of a bull – a 6.2-liter V12 from a Lamborghini Murcielago, to be exact. That's 580hp in a 1,100lb. car. Build video here.
We are enjoying the car more than Charlie Sheen doing his thing in Fiat's latest advert for their Abarth. Unlike this guy, he won't need to do any cleaning up afterwards either. (Thanks Tom!)
This somewhat racy but rather amusing ad from Fiat showcases their new 500 Abarth, which is apparently so seductive you may lose track of your wits. Don't say we didn't warn you. (Thanks Nick!)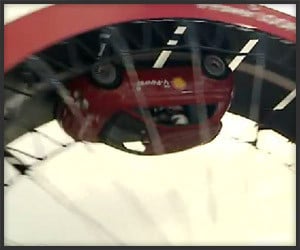 The video may be in Dutch, but defying gravity knows no language barriers here as British stuntman Steve Truglia completes a 360° loop in a Fiat 500 to promote the 2011 AutoRAI show.
It's official: Fiat's all-electric 500EV is coming to the US courtesy of Chrysler, who will begin making the car in 2012; the zero emissions vehicle boasts an advanced lithium ion battery.
Fiat's Abarth in-house tuners double the fun with the 500C and the Punto Evo, the former a semi-convertible with a 140 hp 1.4L turbo four and the latter with a turbo 165 hp 1.4L.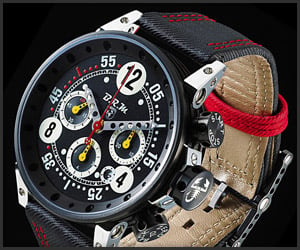 Deals in The Awesomer Shop
From Around the Web
Use Arrow Keys ← → for Faster Navigation | Keyboard Shortcuts: OnOff