Doom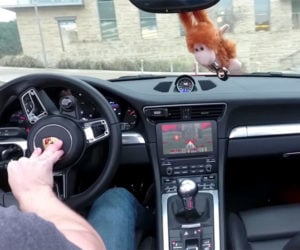 Vexal shows off a ridiculous mod he performed on his Porsche which he claims allows him not only to play the classic FPS DOOM on its screen, but to control the game using the car's steering wheel, horn, gear shifter, and accelerator. Sure, it's fake, but it's still hilarious.
3A's sixth scale action figure is a realistic take on the DOOM Guy's armor and arsenal. The 13″ tall figure has 27 points of articulation and comes with a plasma rifle, a combat shotgun, a super shotgun, a chainsaw and three pairs of interchangeable hands.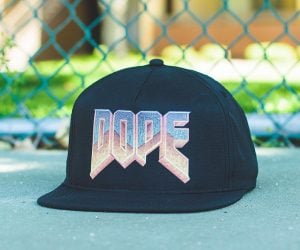 (Gore, Flashing lights) Claymation master Lee Hardcastle sends his ass-kicking cat up against the forces of hell in this amazing promotional short film for the new DOOM game. Mew mew Mister Falcon.
Never Miss a Post! Get the Latest Awesomer Posts in Your E-mail Box Every Day!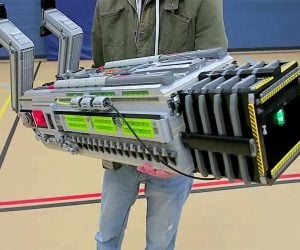 YouTuber ZaziNombies made a life-size LEGO replica of one of the first ridiculously overpowered video game weapons, the BFG 9000 from the Doom and Quake series. The replica is made of over 5,000 LEGO pieces, is around 3ft. long and weighs over 20lb.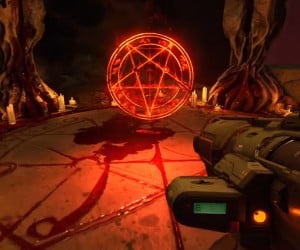 A look at the bloody high-framerate chaos we can expect when diving in with other players in the latest reboot of the DOOM franchise, headed to PC, PS4 and Xbox One this May. This looks like a job for the Viscera Cleanup Detail!
(Gore) "You don't have to shoot him, he'll die of diabetes in about a year." Conan sat down with the Panthers' Josh Norman and the Broncos' Von Miller to play the new DOOM and talk about poultry farms and wine. Then a special guest fills in Aaron's spot.
(Gore) A look at the creepy creatures and stress-inducing environments we can expect from the latest-gen reboot of the DOOM franchise. Looks like your double-barrel shotgun is gonna get quite a workout. Viscera Cleanup on aisle 8!
Use Arrow Keys ← → for Faster Navigation | Keyboard Shortcuts: OnOff