Credit Cards
Plastc works a lot like Coin – you swipe your debit, credit and other cards to your phone using the bundled card reader and Plastc will stand in for all of them. Unlike Coin, Plastc is rechargeable and has a big E-ink display.
Paris-based artist Dimitri Tsykalov has a very cool collection of knit credit card art. When displayed in a gallery, the still-attached balls of yarn are placed on the floor to mimic the unraveling of financial markets around the globe.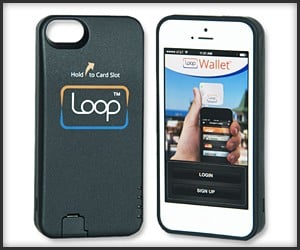 If you're wondering if the much-anticipated Coin electronic payment card is as easy to use as it looks in its commercial, see for yourself. Coin CEO and co-founder Kanishk Parashar demonstrates how the card works.
Never Miss a Post! Get the Latest Awesomer Posts in Your E-mail Box Every Day!
Coin stores the info of all that plastic bulging your wallet in one card. Simply add cards with the Coin app and card reader, then swipe like you would with a regular payment card and take comfort in knowing that Coin will warn you if it's left behind.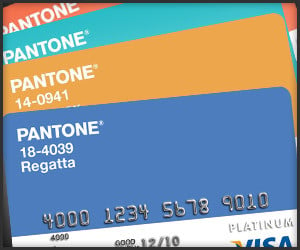 Show off your favorite PANTONE color, while simultaneously racking up spurious debt with these colorful credit cards, currently available in colors from the Spring 2011 fashion color report.
Use Arrow Keys ← → for Faster Navigation | Keyboard Shortcuts: OnOff