Card Games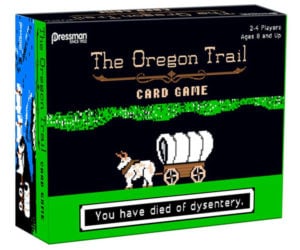 Inspired by the classic 1980's computer game, you can now die of dysentery without ever having to turn on your monitor or touch a keyboard. The objective of the 2 to 4 player card game is to get one member of your wagon party safely from Missouri to Oregon.
Forced Showdown is a Windows action RPG with card collecting and roguelike elements. Compete in a gladiatorial reality show by playing through randomized dungeons. Each character has different skills, which you can further customize with cards.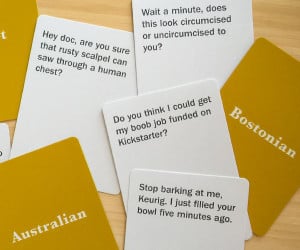 A hilarious adult card game in which players draw a mix of silly phrases and an accent to speak them in. While the winner selection is completely subjective, the gameplay promises to get more and more entertaining the drunker you are.
Never Miss a Post! Get the Latest Awesomer Posts in Your E-mail Box Every Day!
A strategy card game from Matthew Inman (The Oatmeal), Elan Lee (Xbox) and Shane Small (Xbox and Marvel), in which you draw cards until you find a kitten, which results in immediate and cuddly death – unless you possess the right cards.
Use Arrow Keys ← → for Faster Navigation | Keyboard Shortcuts: OnOff