Bands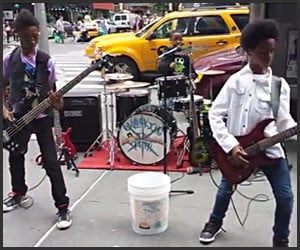 Don't be surprised if you have to pick your jaw up from the floor after watching the sixth grade shredders from Brooklyn that make up the tiny but powerful metal band Unlocking the Truth.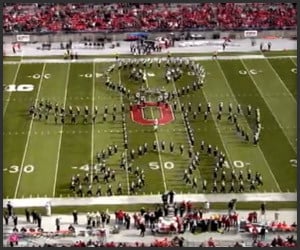 It's a tad obtuse, but still we tip our hats to the talent of the Ohio State University Marching Band, who continue to entertain the masses at halftime; this show even includes a DeLorean. (Thanks Dave!)
Gorburger has begun his weekly internet invasions to satisfy his blood lust and interview bands but not have sex with them because his genitalia is incompatible. First victims? Tegan and Sara.
If you're going to be visiting Montreal soon we have good news: the city has a motorbike band with a sidecar cow on drums. The bad news? They only know how to play Sweet Home Alabama.
Use Arrow Keys ← → for Faster Navigation | Keyboard Shortcuts: OnOff