Athletes
Gold medal decathlete Bryan Clay has retired from his sport, but he still keeps his javelin handy for special occasions such as pulling his daughter's loose baby tooth. Good luck finding the tooth after that.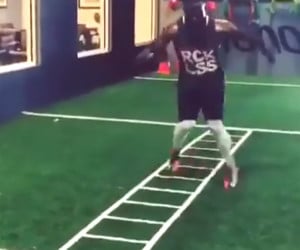 The Cleveland Browns tipped us to this insane footage of wide receiver Andrew Hawkins as he practices his footwork. One thing's for sure – when he eventually retires, he'll have no problem dominating Dancing with the Stars. More here.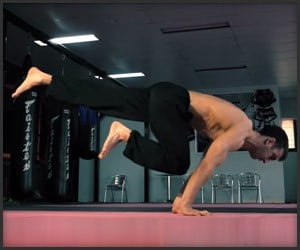 Australian breakdancer Simon Ata demonstrates some of the exercises he does to keep in shape for his dance routines, with precision control over muscles we didn't even knew existed. Seriously, this is some next level Cirque du Soleil sh*t.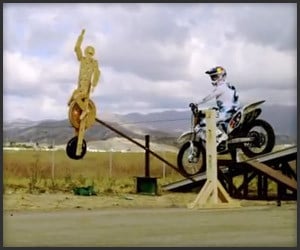 We love human Rube Goldberg vids; here, the Red Bull Kluge combines the agile athletic prowess of Lolo Jones, Danny MacAskill, Robbie Maddison and more with complex machinery. (Thanks everyone!)
Use Arrow Keys ← → for Faster Navigation | Keyboard Shortcuts: OnOff