Adele
James Corden's popular bit may have well reached its peak with its latest episode. Watch him and Adele sing her hits and slay Nicki Minaj's Monster verse while riding around England. The casualness with which she wields her power makes her all the more incredible.
Musician and vocal impressionist Anthony Vincent of Ten Second Songs fame turns in an unexpected cover version of Adele's hit track Hello in the style of Green Day. At least it starts out as a Green Day track. By the end, it takes on a life of its own.
Video editor Matthijs Vlot searched high and low for the necessary clips needed to replicate the lyrics of Adele's megahit Hello using only dialogue spoken by characters from movies. See if you can name all the flicks.
Jimmy Fallon and The Roots are joined by reigning queen of the universe Adele as she performs Hello, accompanied by the cheap instruments you'd find in a grade school music class. Honestly, she could sing anywhere, backed by anything, and we'd be blown away.
Never Miss a Post! Get the Latest Awesomer Posts in Your E-mail Box Every Day!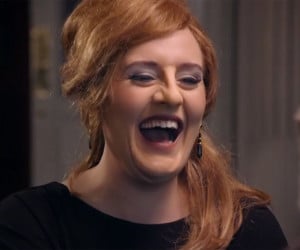 "It's not her, honestly!" Adele and the BBC played a prank on a handful of her impersonators. They changed her face using a fake chin, a fake nose and some makeup, but she made no effort to disguise her voice.
A banshee with Internet access trolled Adele fans with a linkbait video, claiming that this is what Hello sounds like without Auto-Tune. Of course it isn't true, but that doesn't make it any less funny. Turn the volume down.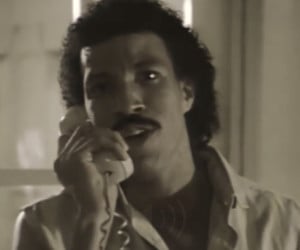 Here's the theme song for the new James Bond flick, Skyfall, voiced by the sultry Adele. We can already picture the opening credits with silhouettes of smokin' hot girls and guns.
Use Arrow Keys ← → for Faster Navigation | Keyboard Shortcuts: OnOff