3d Printed
Matthew Davis' Arcus is a 3D printable rubber band gatling gun. Its unorthodox appearance is more than just for show. Unlike most rubber band guns, the Arcus uses the energy from the rubber bands being shot out to rotate the barrels and continue the barrage.
This nifty plaything is sort of like a skull-shaped slinky. Designed by maker Ryan Kittleson, this Mortal Coil sculpture is a made-to-order 3D print from Shapeways, available in either white or black plastic, and also in a version that stretches side-to-side.
High tech design studio Nervous System has outdone themselves, with the creation of truly stunning neckties which double as wearable works of art. The interlocking pieces are printed from nylon, and are hinged to move fluidly. Each is printed to order, so be patient.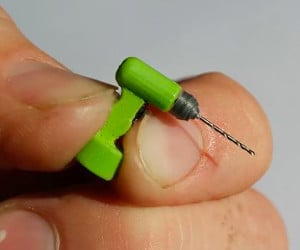 By replicating the form of a power drill using a 3D printed model, engineer Lance Abernethy created a tiny drill that measures just 0.67″ long, and holds an spins a tiny 0.5mm drill bit. He's already working on a smaller version.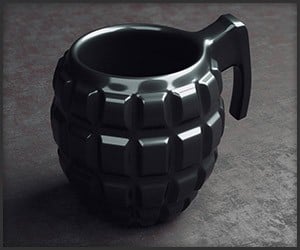 Start your morning off with a bang with this ceramic mug that gets its form through the wonders of 3D printing. Designed by Augusto, it's available in one of several gloss colors or matte black. I like my coffee like my gunpowder… black.
Use Arrow Keys ← → for Faster Navigation | Keyboard Shortcuts: OnOff
Cool Stuff Around the Web