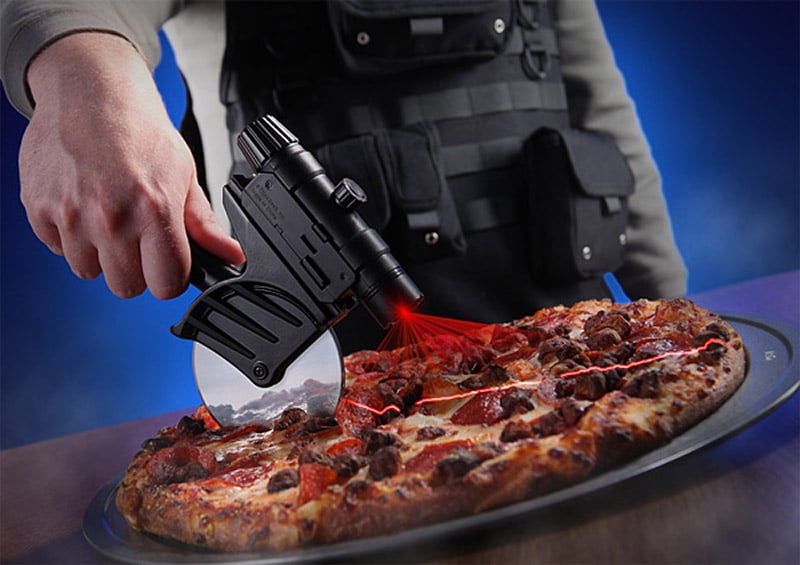 Done with This One? Click Here for the Next Awesome Post!
Tactical Laser-guided Pizza Cutter
---
Solving yet another major first-world problem, ThinkGeek ensures you'll get perfectly straight slices thanks to its military grade laser-guided pizza wheel. Also works as a flashlight for those times when you must cut pizza in the dark.