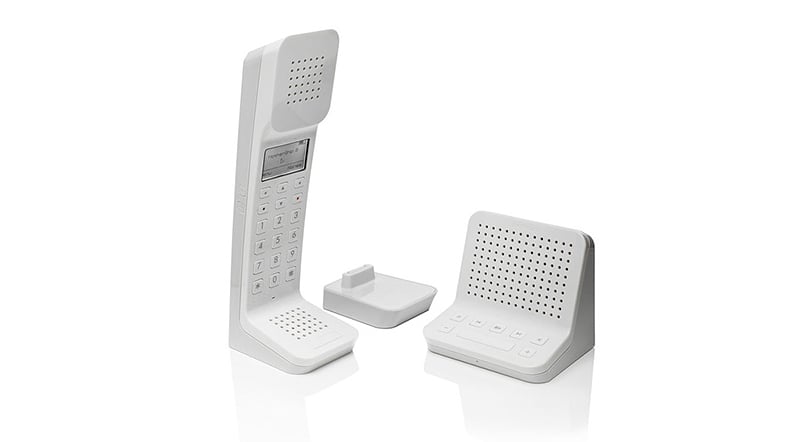 Done with This One? Click Here for the Next Awesome Post!
Swissvoice L7 Home Phone
---
If your landline still gets a lot of mileage, check out the beautiful Swissvoice L7, which has a timeless angular design. Its base station functions as an answering machine and has an intercom connection with the handset.