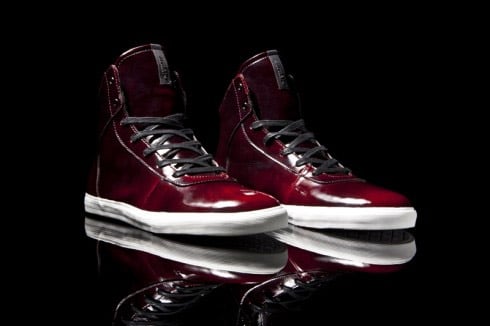 Done with This One? Click Here for the Next Awesome Post!
Supra Cuttler Cabernet Shoe
---
Supra's uppers are usually suede and leather, so the shiny patent on these new Cuttler Cabernets is a fun change. The kicks feature a rich red upper, white midsole and contrasting black wax laces.