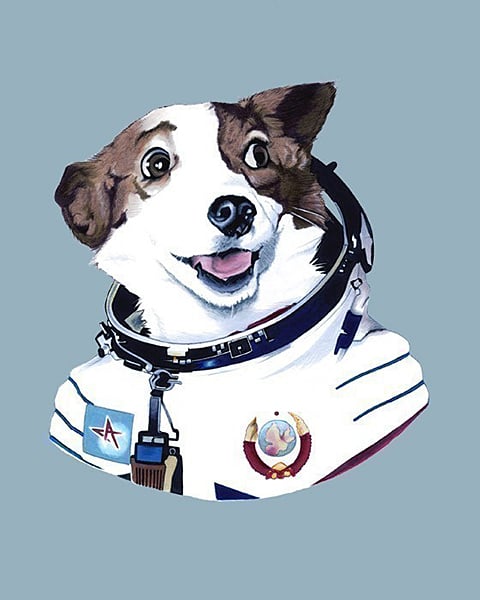 Done with This One? Click Here for the Next Awesome Post!
Strelka the Space Dog
---
This adorable print is an homage to Strelka ("Little Arrow"), one of the animals sent into space by the Russians in 1960. Strelka and her partner Belka were the first ones to survive orbital flight.