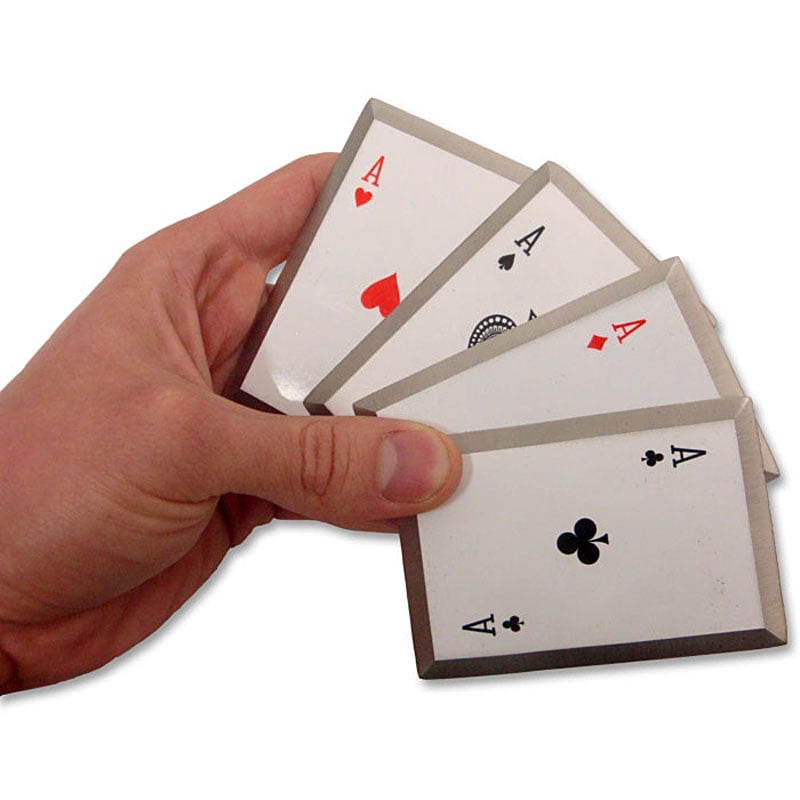 Done with This One? Click Here for the Next Awesome Post!
Steel-Edged Throwing Cards
---
It's hard to launch cards fast enough to do your salad prep work but a set of these sharpened steel-edged throwing cards ought to make things easier. No word on glowing explosive cards yet, mon ami.