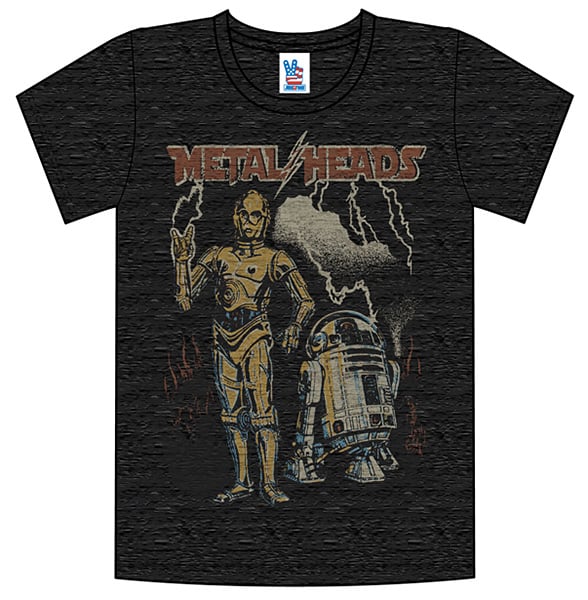 Done with This One? Click Here for the Next Awesome Post!
Star Wars Metal Heads Tee
---
These are the rockers that you were looking for. Junk Food Clothing seem to have rummaged through their art and textiles for the oldest ones they could find to make this vintage-styled shirt.