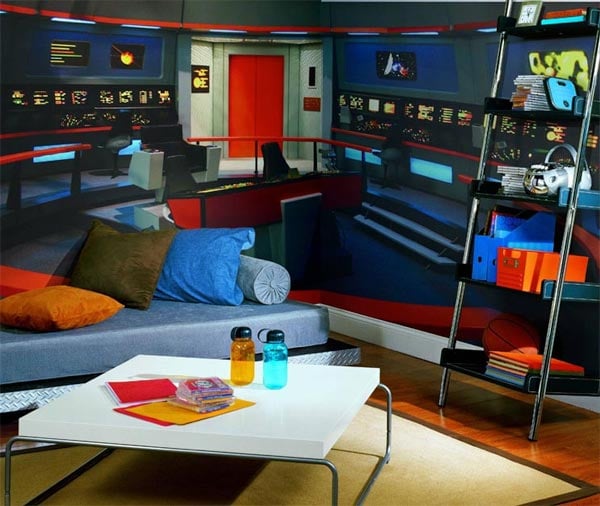 Done with This One? Click Here for the Next Awesome Post!
Star Trek Full Wall Mural
---
Short of working plasma conduits, this 6×10 Star Trek full wall mural is about as close as most of us will ever get to the Enterprise bridge; warp core and captain's chair not included.