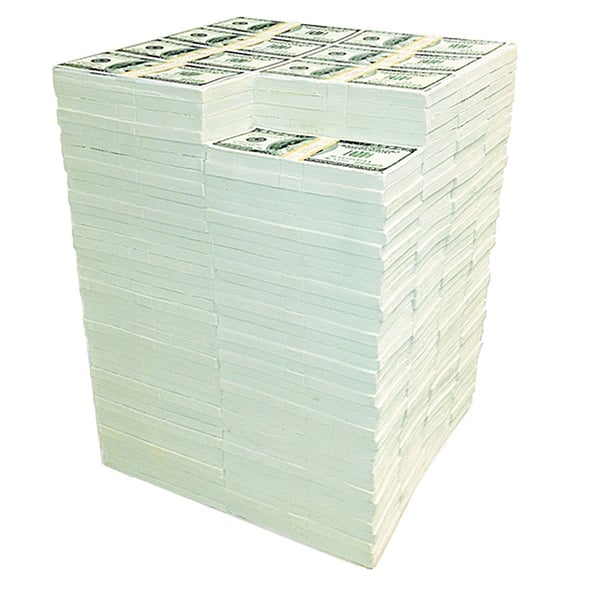 Done with This One? Click Here for the Next Awesome Post!
Stack of Cash Ottoman
---
A 15″ tall, 1 sq.ft. ottoman that looks like an eye-popping stack of 100 dollar bills. It would be worth $3 million if it were made of real cash, but you won't have to pay anywhere near that amount because it's actually made of resin.