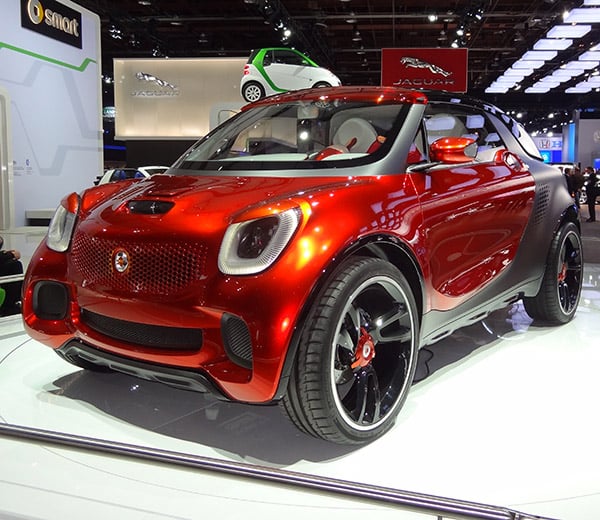 Done with This One? Click Here for the Next Awesome Post!
Smart Forstars Concept
---
Thanks to a longer and wider wheelbase, this all-electric offers sportier styling than the typical Smart. Powered by a 60 kW motor, it even has a projector in the hood to make its own drive-in.