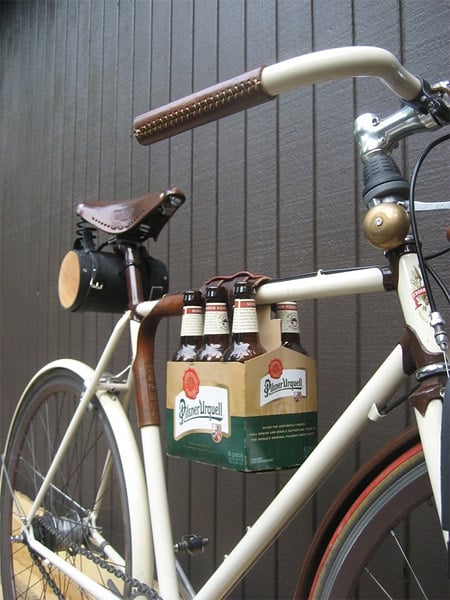 Done with This One? Click Here for the Next Awesome Post!
Six-Pack Frame Cinch
---
While we don't condone drinking beer and biking at the same time, it's nice to know that there's a handy way to carry your brew to the party while you ride. Handmade leather from Walnut Studiolo.