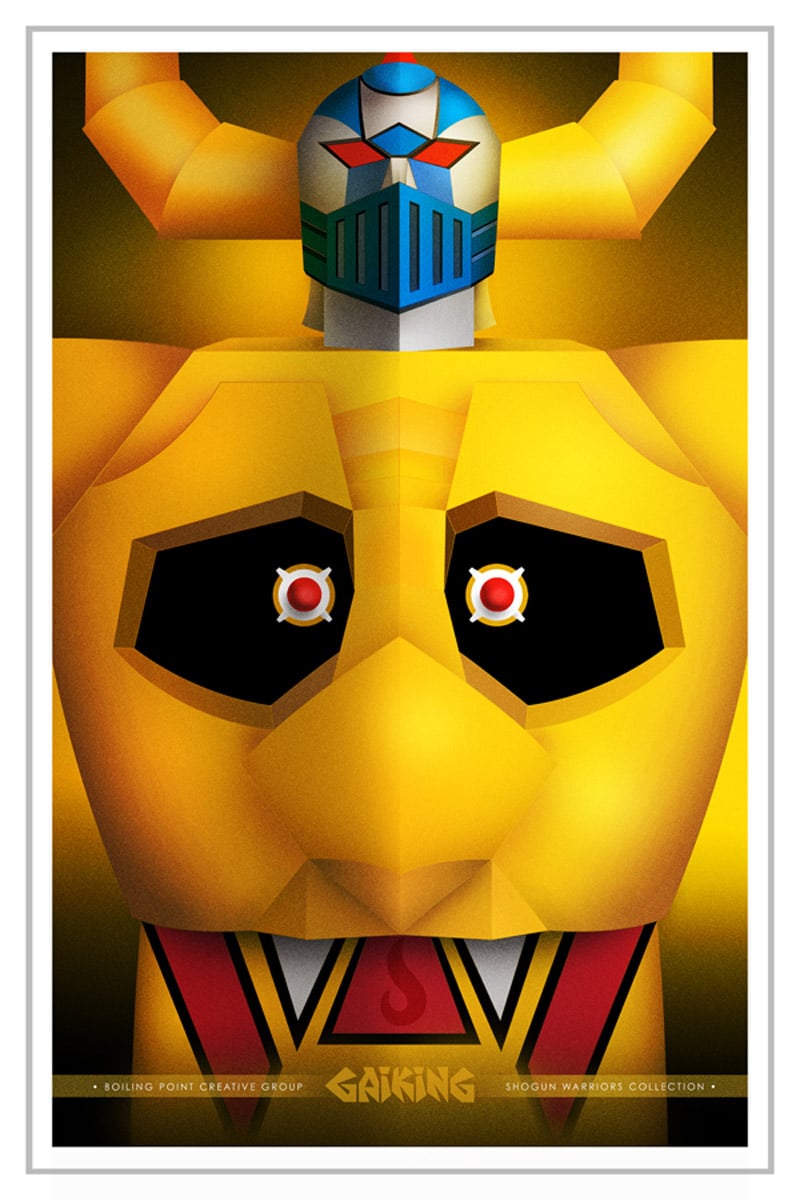 Done with This One? Click Here for the Next Awesome Post!
Shogun Warriors Posters
---
Get your late 70's giant robot fix on with this fun poster series from the Boiling Point Creative Group. Unlike the original toys, these pieces aren't spring loaded and won't smack you in the eyeball.