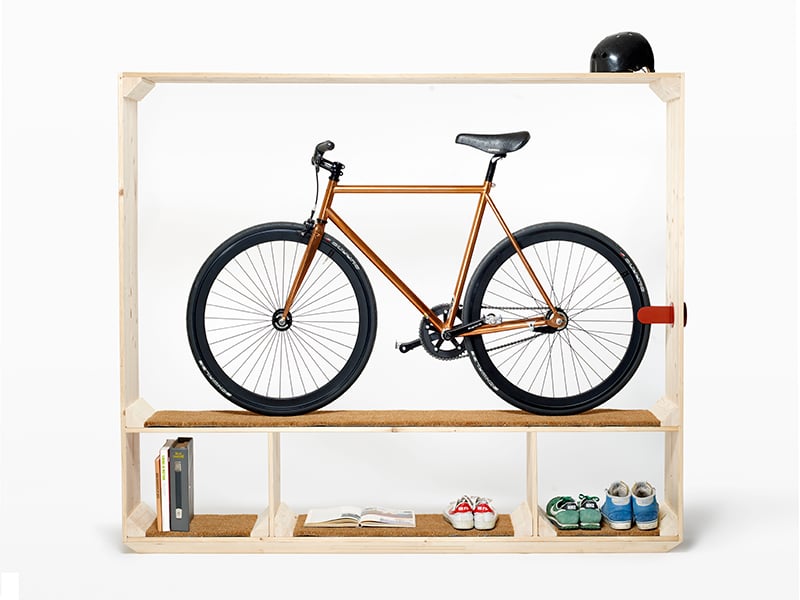 Done with This One? Click Here for the Next Awesome Post!
Shoes, Books and a Bike
---
Designed by Thomas Walde, Postfossil's shelf is for bicycle enthusiasts. It lets you present your beloved ride as a room centerpiece. The shelf is made of fir and has a steel pin and coconut fiber mats.