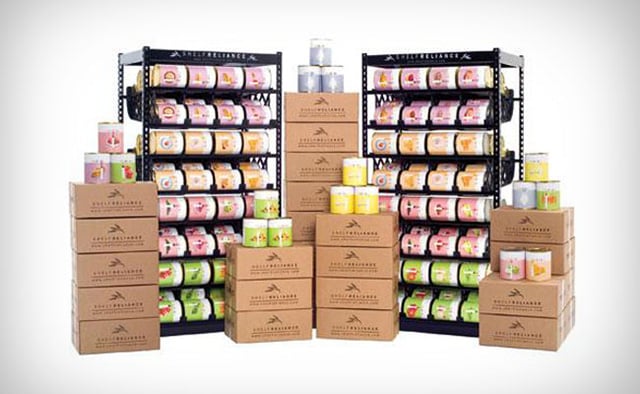 Done with This One? Click Here for the Next Awesome Post!
Shelf Reliance 1Yr Food Supply
---
We're not sure you'd do with all this food, but it is kinda awesome seeing it displayed like this. Total calories? 2,803,995, or 1,536 calories per person per day – and the picture is only half of that.