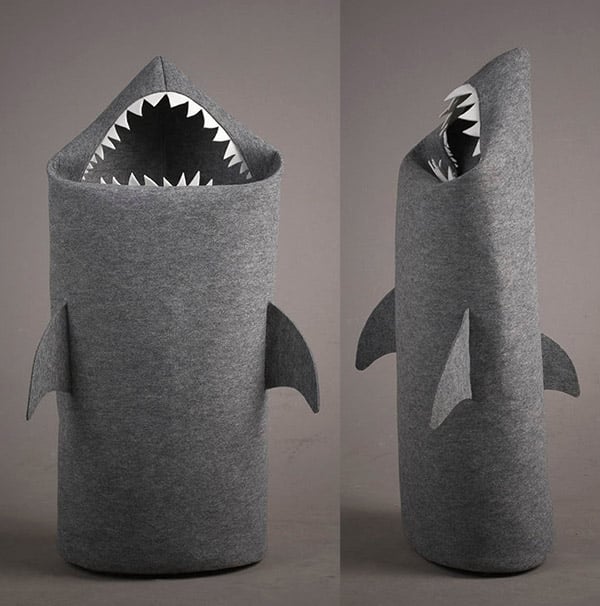 Done with This One? Click Here for the Next Awesome Post!
Shark Laundry Basket
---
With Shark Week coming up, there's no better way to take care of your dirty socks and undies but to feed them to this floor-standing great white laundry shark hamper by ultramaryna. Sold out for now.