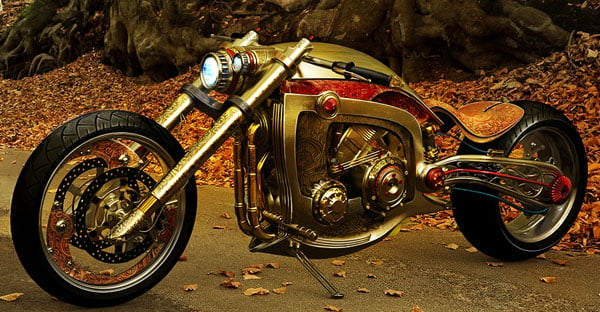 Done with This One? Click Here for the Next Awesome Post!
Seraphim Custom Bike Concept
---
Mikael Lugnegård's Seraphim Custom concept is used as training material for VFX artists. Just as well. If this was an actual chopper it would be just too awesome to get dirty on the road anyhow.