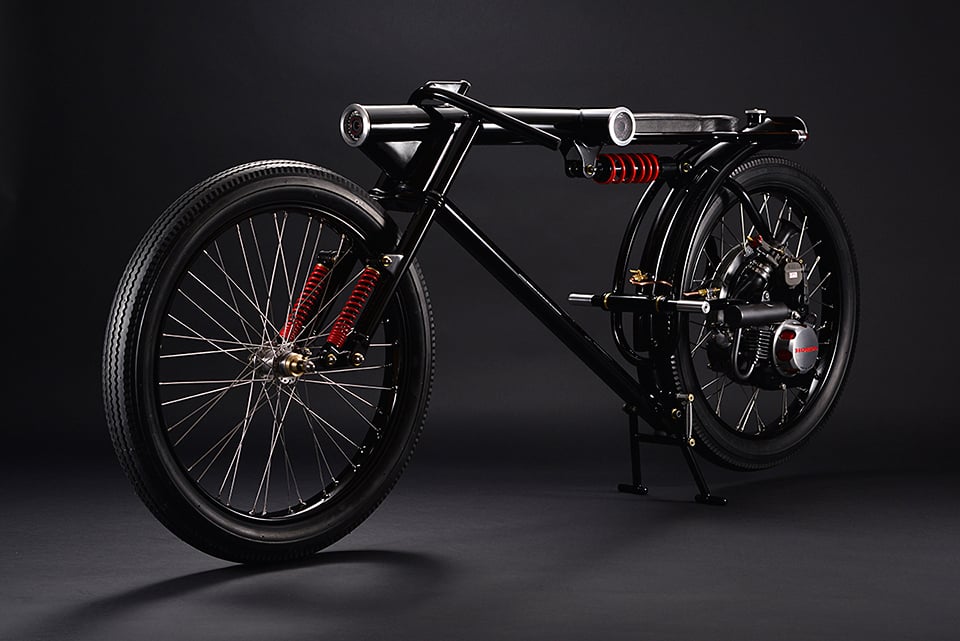 Done with This One? Click Here for the Next Awesome Post!
Security Camera Motorcycle
---
Commissioned by a security camera company, custom motorcycle builder Chicara Nagata modded a '66 Little Honda P25 and used a 2MP Sony camera as its headlights and taillights. He also added two more cameras to the bike's body.