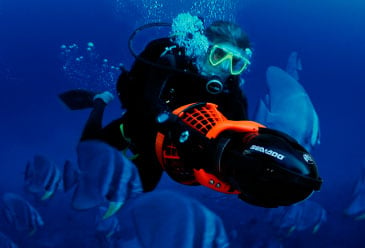 Done with This One? Click Here for the Next Awesome Post!
Sea-Doo Seascooter Explorer
---
The possibilities are endless: a fake shark fin, beginner's swim class at the local YMCA … all jokes aside, Sea-Doo's Seascooters are ideal for divers with a max depth of 50m and speed of 3.3 mph.