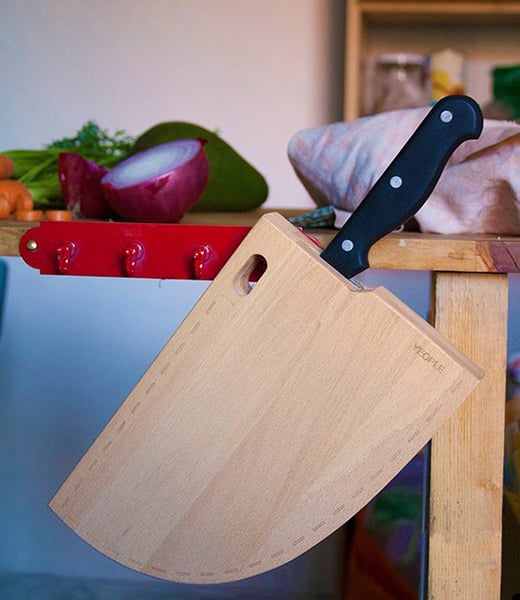 Done with This One? Click Here for the Next Awesome Post!
Scabbard Cutting Board
---
Yeople's En garde Musketeer is a dual purpose cutting board – it has a slot where you can sheathe a knife. Each board is handmade in Romania out of beech wood and finished with laser engraving.