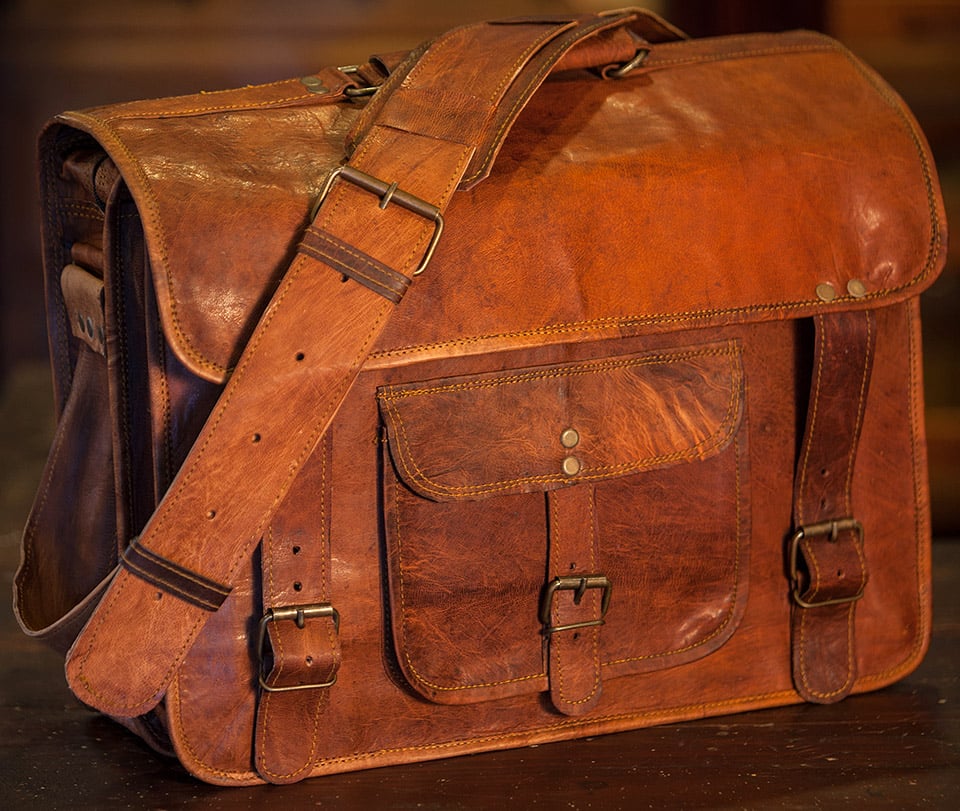 Done with This One? Click Here for the Next Awesome Post!
Roosevelt Camel Leather Bag
---
Made from authentic Indian camel leather with iron and brass hardware, Buffalo Jackson's shoulder briefcase would be the one that Indiana Jones carried his Mac Book in – if there were such a thing as a laptop back in the 1930s.