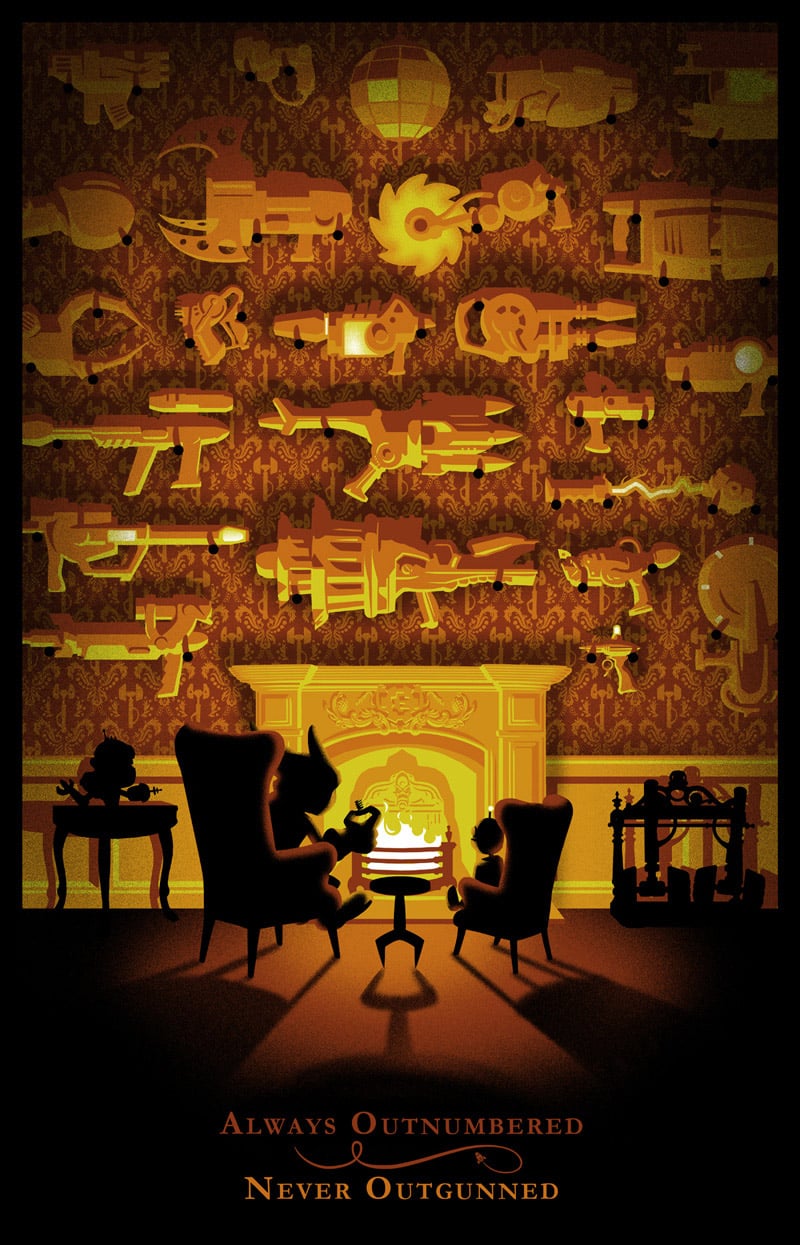 Done with This One? Click Here for the Next Awesome Post!
Ratchet & Clank: 10th Anniv Prints
---
iam8bit teamed up with Insomniac Games to create a series of prints to celebrate the 10th anniversary of Ratchet & Clank. First up, a limited-edition print by Aled Lewis, loaded with all their best weapons.