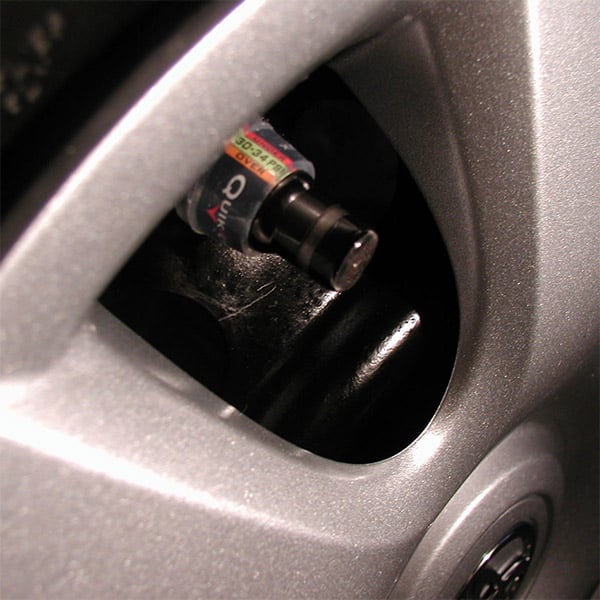 Done with This One? Click Here for the Next Awesome Post!
Quik-Chek Tire Pressure Indicator
---
Insert the Quik-Chek into a tire's valve stem then press and hold its button. A green line means the tire is properly inflated, red means the tire is under-inflated and orange means it's over-inflated.