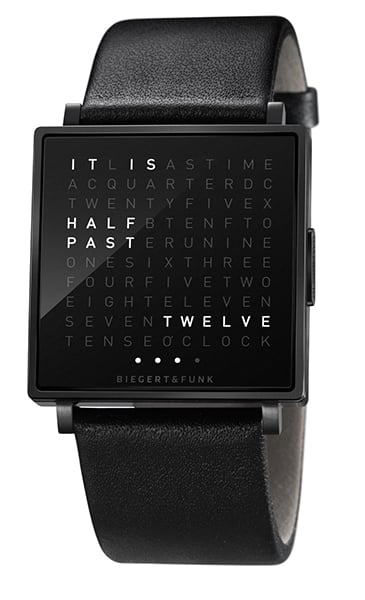 Done with This One? Click Here for the Next Awesome Post!
Qlocktwo W Watch: Released
---
The wearable version of Biegert & Funk's verbal timepiece is finally for sale. It can display the time, date or seconds on its grid of 110 letters. Available in black, polished steel and brushed steel.