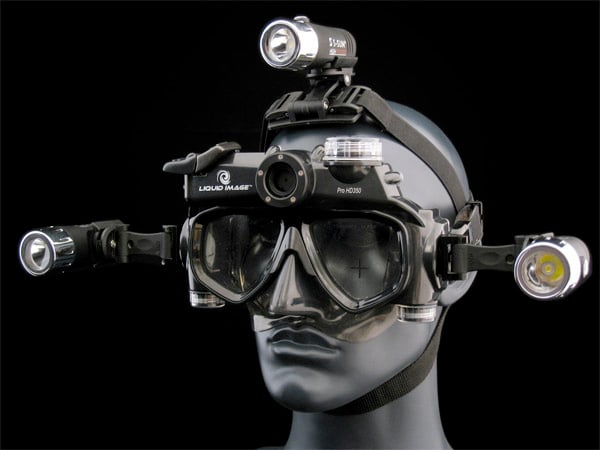 Done with This One? Click Here for the Next Awesome Post!
Pro HD350 Video Mask
---
Ideal for getting up close with the fishies, Liquid Image's Pro HD350 is a hands-free videomask that can shoot 5MP still pictures and 720P video at 30 fps at a depth of up to 100 meters.