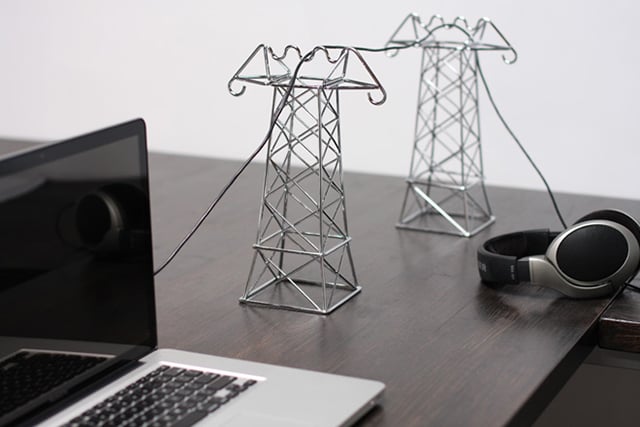 Done with This One? Click Here for the Next Awesome Post!
Power Lines Cable Organizer
---
While most of us would want to hide our mess of gadget cables, Daniel Ballou's concept uses them to turn a desk into an industrial landscape. We wish there were tiny birds to go along with the towers.