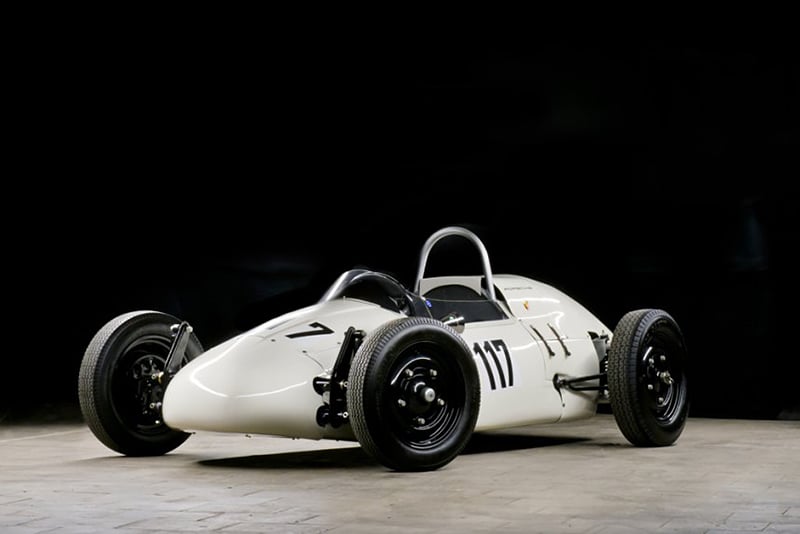 Done with This One? Click Here for the Next Awesome Post!
Porsche Formula V & VW Type 2
---
A restored 1964 Porsche Formula Vee race car and a restored and remodeled Volkswagen Type 2 pick-up. The latter wasn't originally the carrier for the race car, but it is from the same year and has been modified accordingly.