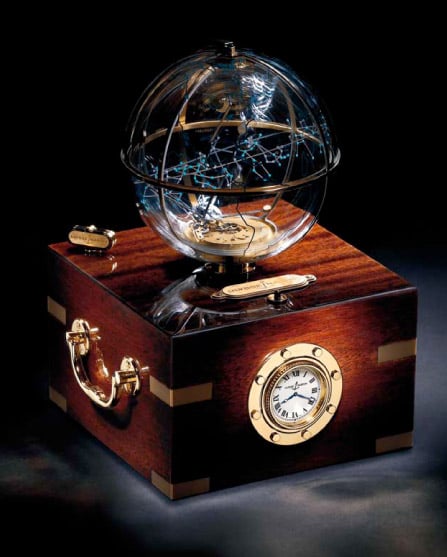 Done with This One? Click Here for the Next Awesome Post!
Planet Earth Desk Clock
---
Ulysse Nardin's Planet Earth desk clock is for geocentric folks who need a sense of place as well as time; it shows the position of the Sun, Moon and fixed stars in relation to Earth.