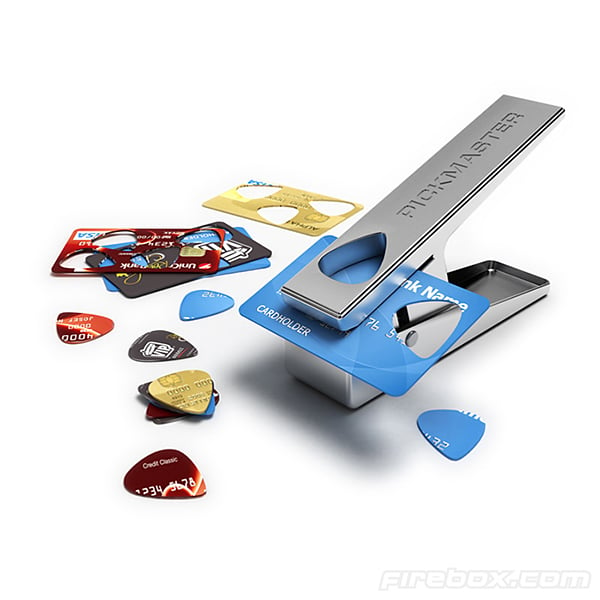 Done with This One? Click Here for the Next Awesome Post!
Pickmaster Plectrum Punch
---
Turn your old credit cards into guitar picks with this easy to use punch. Your picks may not be as glamorous as ones made from ivory or wood, but "recycling" is music to Mother Nature's ears.