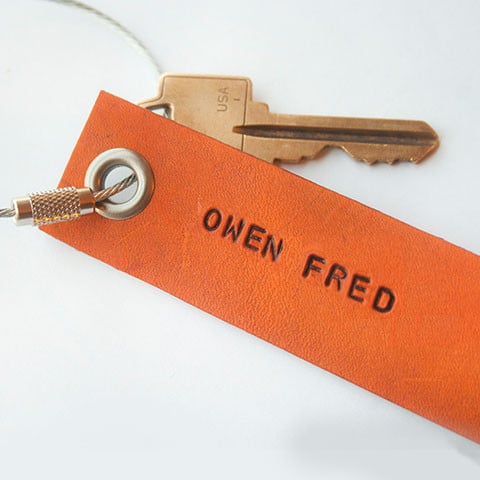 Done with This One? Click Here for the Next Awesome Post!
Owen & Fred Leather Tags
---
Elegant leather tags for keychains, bags or luggage. There are tags with pre-stamped messages but you can also customize the text on your order. Each tag comes with a stainless steel cable clasp.