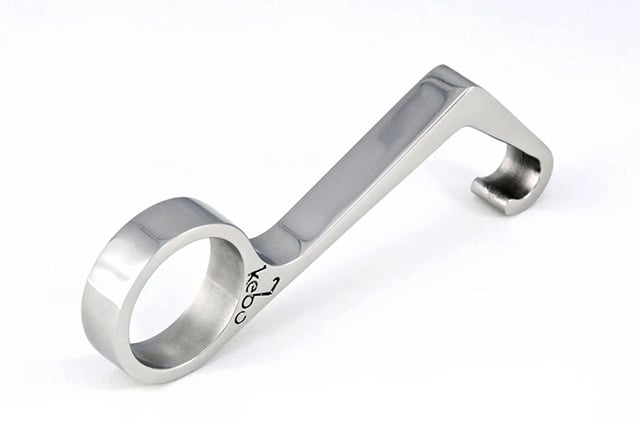 Done with This One? Click Here for the Next Awesome Post!
One Handed Bottle Opener
---
Keep a hand free to hold a meal or another bottle with Kebo. Designed by Rush3, it's a modern take on the one-handed bottle opener patented in the 1930s. It comes in a gift-ready keepsake tin.