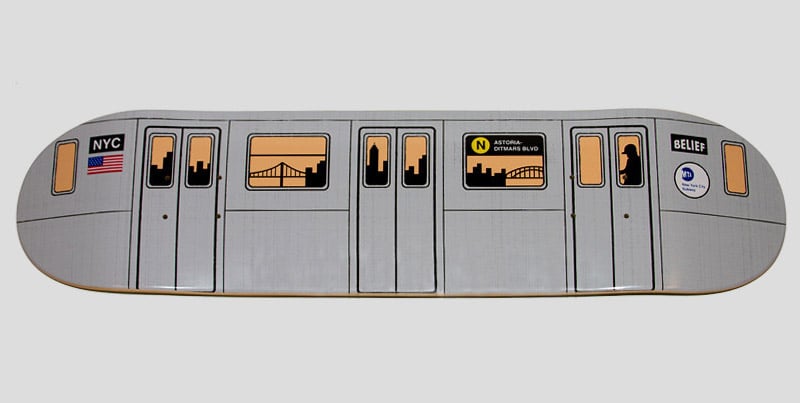 Done with This One? Click Here for the Next Awesome Post!
NYC Subway Skate Deck
---
Belief's clever skate deck is decorated to look like a New York subway car, and includes a marker and stickers you can use to tag it with your own custom graffiti – without fear of the MTA cops.