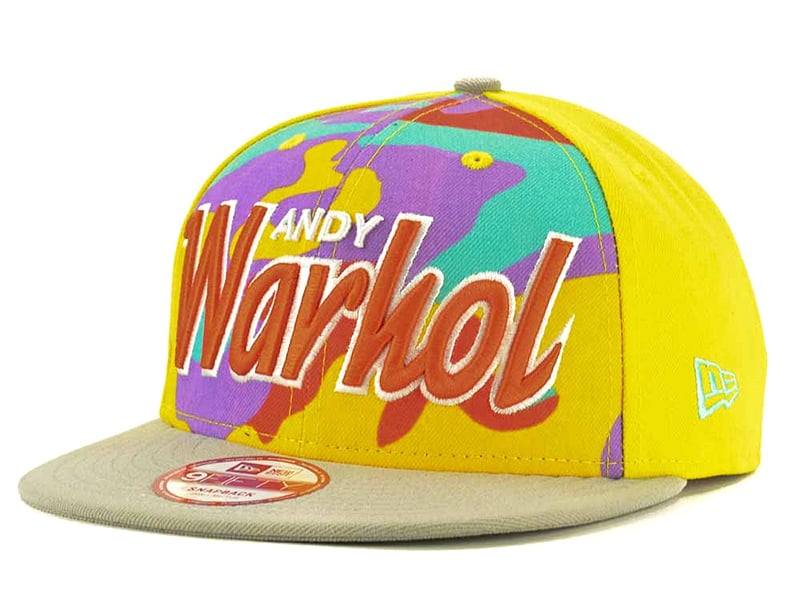 Done with This One? Click Here for the Next Awesome Post!
New Era Andy Warhol Collection
---
A special release of New Era's 9FIFTY and 59FIFTY caps bursting with the pop art pioneer's "electric color pallet" arranged in a camouflage pattern. The 9FIFTYs also have Andy Warhol's name embroidered at the front.