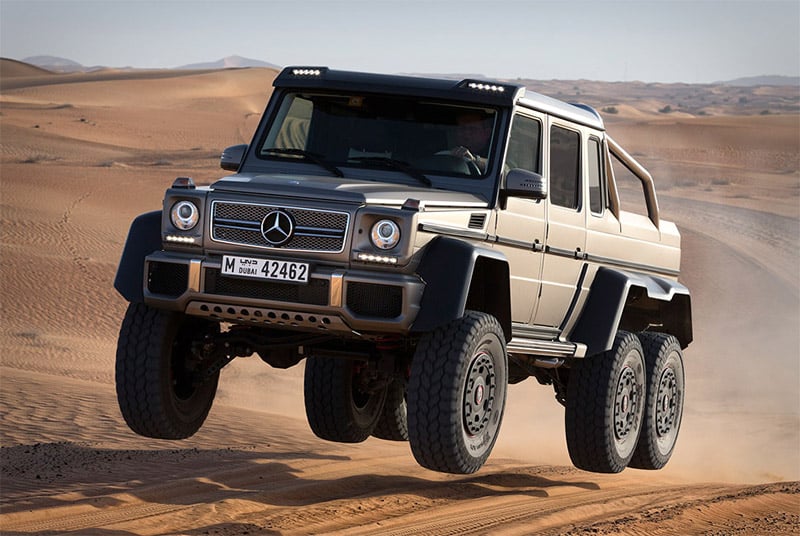 Done with This One? Click Here for the Next Awesome Post!
Mercedes-Benz G63 AMG 6×6
---
What happens when you let AMG have their way with a Mercedes-Benz G63 4×4? This. An 8300lb., 6-wheeled beast, with 37-inch wheels, and a 5.5L twin-turbo V8 with 536hp and 560 lb-ft of torque.