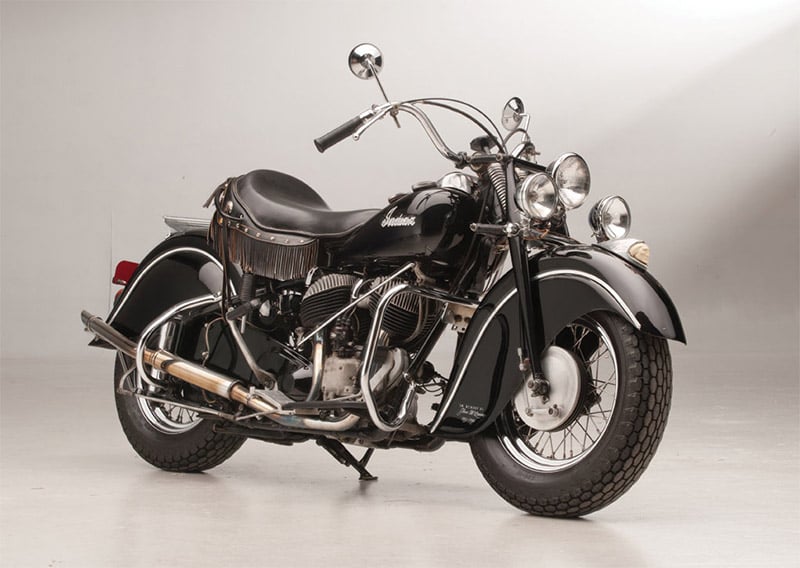 Done with This One? Click Here for the Next Awesome Post!
McQueen's '46 Indian Chief
---
One lucky bidder will become instantly badass by winning the 1946 Indian Chief formerly owned by "the King of Cool" Steve McQueen at auction. The event will be covered live by NBC sports the first weekend of August.