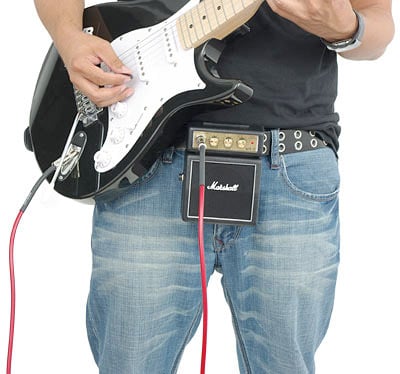 Done with This One? Click Here for the Next Awesome Post!
Marshall Mini Guitar Amp
---
Wearing a full-sized Marshall amp on your waist is a surefire way to break your back, but this Mini Guitar Amp is designed for portability; it runs on a 9V battery and includes a belt clip.