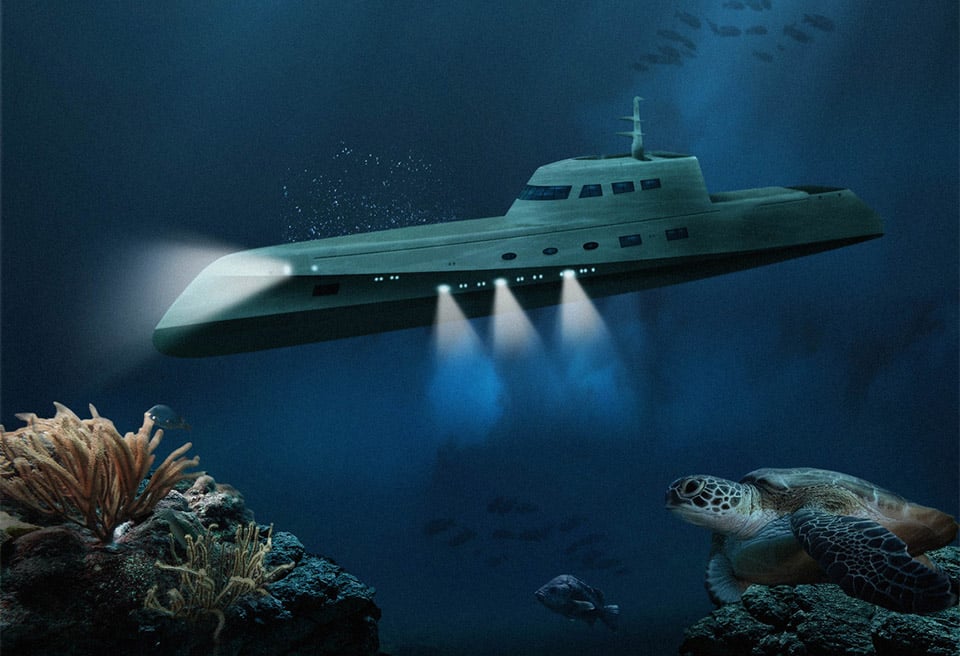 Done with This One? Click Here for the Next Awesome Post!
Lovers Deep Couples Submarine
---
High rollers, join the Mile Low Club with Lovers Deep, a luxurious submarine intended for couples. A chef will prepare an "aphrodisiac tasting menu" and a butler will ensure that you and your lover will be chillin' like villains.