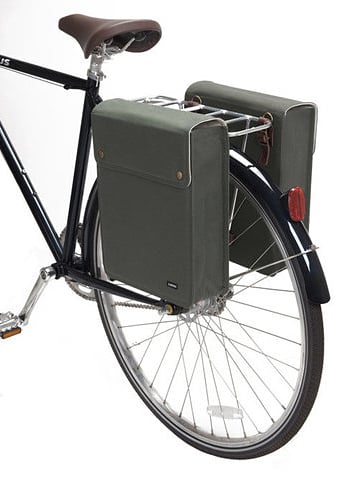 Done with This One? Click Here for the Next Awesome Post!
Linus Bikes Office Bag
---
Stylish and versatile, this bag has enough room for a 13″ laptop. It's made to be mounted to the rear rack of a bike, but it also comes with a removable shoulder strap so you can carry it with you.