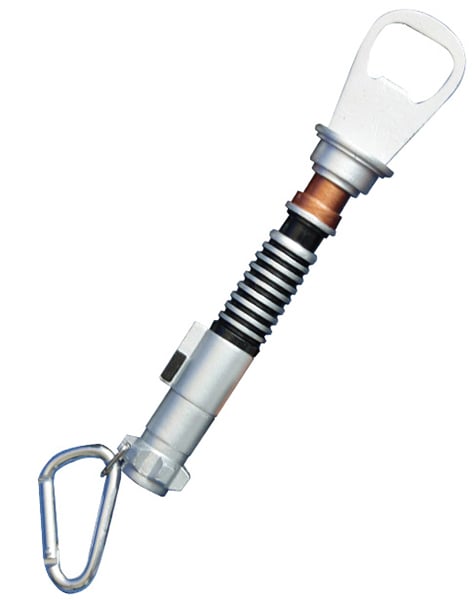 Done with This One? Click Here for the Next Awesome Post!
Lightsaber Bottle Opener
---
We can either treat it as a cheap way of cashing in on an aging franchise, or we can look at it as a lightsaber bottle opener. It's modeled after Luke's saber, but if you're buying, you already knew that.