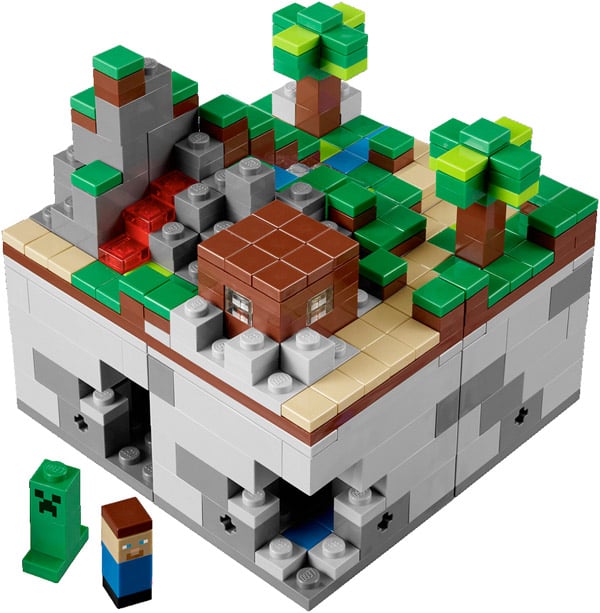 Done with This One? Click Here for the Next Awesome Post!
LEGO Minecraft Micro World
---
It may seem kind of meta for LEGO to be making building blocks based on a game about building with blocks, but this mini Minecraft world is still cool in our book. LEGO Creeper, FTW!