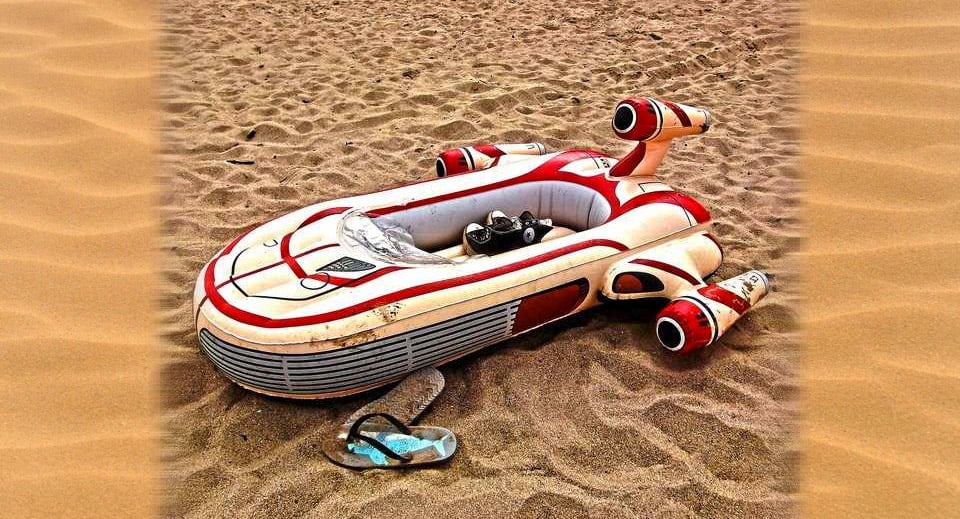 Done with This One? Click Here for the Next Awesome Post!
Landspeeder Inflatable Pool Float
---
The only thing stopping us from buying one of these 70-inch-long inflatable landspeeders for floating around the pool is its rather exorbitant asking price. Also, the fact that it's probably going to snow any day now in Chicago.