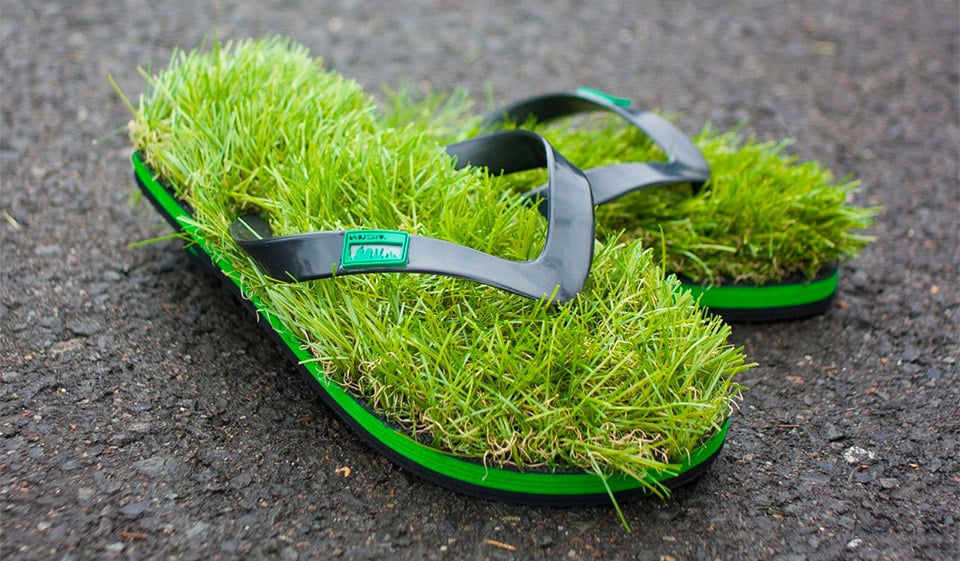 Done with This One? Click Here for the Next Awesome Post!
KUSA Grass Flip Flops
---
KUSA's grassy green flip-flops simulate the sensation of walking on turf even if you're stomping around on sidewalks all day. They're lined with life-like Syn-Turf which feels great between your toes, and provides cushioning.