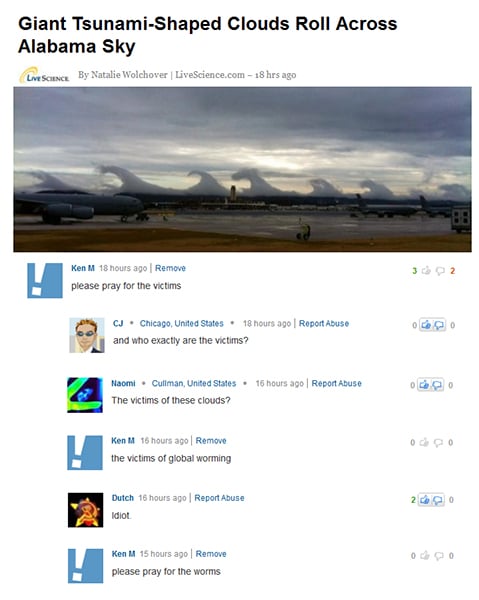 Done with This One? Click Here for the Next Awesome Post!
Ken M: The Troll's Troll
---
If you're reading the comments section on a website and you see a dumb blurb from someone with the handle 'Ken M', don't even bother replying. His mission in life is to be deliberately asinine.