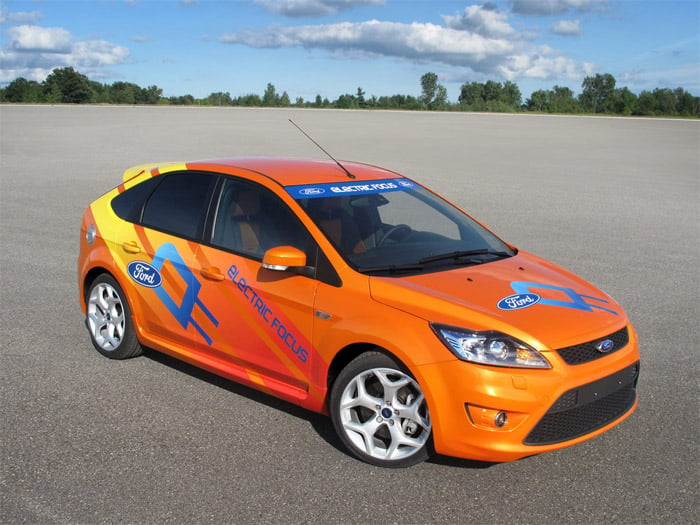 Done with This One? Click Here for the Next Awesome Post!
Jay Leno: Ford Focus
---
It's more orange than green, but this one-of-a-kind, electric Ford Focus will race tonight (9/18) on the Jay Leno Show as part of his Green Car Challenge; first in the hot seat: Drew Barrymore.